Midnight Sun Run
Just Keep on Keepin' on, Girl!! 26.2 @ 40
I'm at it again, putting my feet to the street, working things out in my head, and I feel the incredible need to to share it with everyone I know and love. I believe that in life, we all have milestones, bucket lists, and goals we want to achieve. With that said, are we going to get them done? Are we going to let life pass us by? Or, are we going to celebrate with our hands in the air yelling, "That's right, I got this!" That's why I'm writing this letter. 2012 is the big one for me; I'm turning the big 40! And it's time to check something BIG off my bucket list. But to accomplish this, I need everyone's help. I promise to do my part!
The Midnight Mayor's Run in Anchorage, Alaska is taking place on June 23, 2012. I plan to be there, running, celelbrating, proving I still can at 40. But as many of you know, last year I completed my master's degree in marrige and family therapy and found an amazing job doing exactly what God had planned for me. I am working with kids! I work for a company called MFI Recovery Center (My Family Inc.), a residential/outpatient drug and alcohol recovery center. And a wonderful part of this amazing organization is the outpatient adolescent program. That is where I found my place. In this program, we use multi-dimensional family therapy (MDFT), a therapy model that is founded on the belief that working with an adolescent's entire family will effectively protect them as they deal with and overcome the challenges they face in life and in recovery. In MDFT, the parent/child relationship becomes the child's "medicine", a protective, safe place where the child can be strengthend and nurtured as important core issues are addressed and worked through and they find their way back to a life free of drugs and alcohol.
So many of our teens are up against so much out of their worlds. Each day, I have the opportunity of working with many amazing families. As these families begin the journey back from the places that drugs and alcohol have taken them, I encouter parents that are willing to do what ever it takes to help their children. I meet amazing kids with incredibly difficult life struggles and parents that are willing to fight for their kids, at any cost. And each day I am humbled and reminded about how amazing love is, how strong it is! And I believe if we truely come from a place of love towards our children we can overcome anyhing!
Here's my idea! I'm turning 40; I run; it is something I have been doing since I was in my teens and it has always helped me work out my struggles. And I want to help the families I work with in a BIG way. So, I have decided to combine the two to make something wonderful happen. Here's where I need your help! I am going to run 26.2 miles @ 40 in Alaska and I am inviting you to sponsor me. By so doing, you will be supporting my cause, their cause, the families, their struggles, and their fight. These amazingly strong, hurting, full of courage, kids! My goal is to raise $4,000.00. Please help me! Help me BIG...!!! Think of it and 4,000.00. The money will go directly to the kids I work with. I will keep running, training, helping, and working with their parents. You can give me the best 40th birthday present by supporting me in this important work with these amazing kids as I check something big off my bucket list (Alaska Marathon!)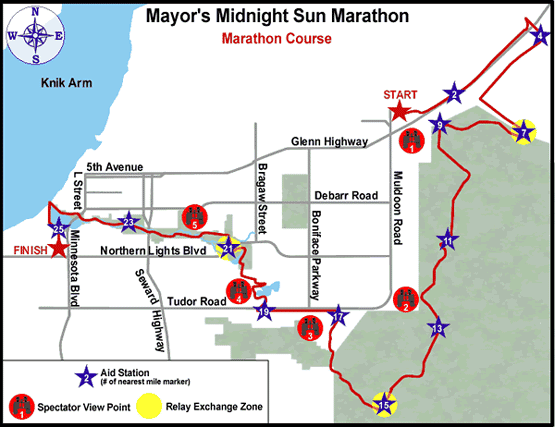 To sponsor Carolyn, please send a check or money order to:

MFI Recovery Services
5870 Arlington Ave. #103
Riverside, CA 92504
Ph: 951-683-6596
Attn: Carolyn Edwards
For more information:

Mayors Marathon

MFI Recovery